Reserve online
Hotel Des Tuileries Paris
and save with our discounted rates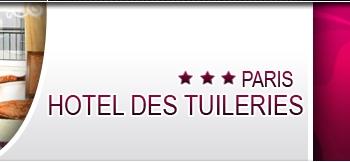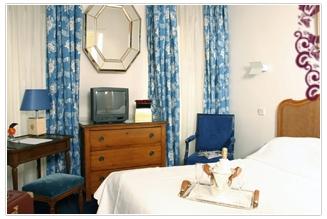 The Hotel des Tuileries is a comfortable, elegant and refined structure in the heart of Paris, close to monuments and the best represented areas of the capital, such as the Concorde Place, the Louvre, the Orsay Museum and the Beaubourg.

Perfect for businessmen or those traveling for pleasure, the hotel will welcome you to a warm environment with personalized rooms that have been furnished with attention to all detail and offer modern comforts so that our guests can relax and enjoy while staying in Paris.

Thanks to our public transportation system, which is nearby the hotel, it is easy to arrive to the hotel, move around the city, and visit museums, shops and business centers as well as arriving to the main stations and airports.

Come and explore the beauty of this XVIII century structure with an original and elegant ambiance, a staff at your disposition ready to help with all kinds of advice, where tradition combines with modernity to create comfort and tranquility in one of the most beautiful areas of Paris.
Give us your Feedback
Hotel Des Tuileries, 10, Rue Saint Hyacinthe - Paris